This is a tool for SEOer or foreign trade companies.
1.Why?
● Through keyword ranking query, you can quickly get the ranking status of your own website keywords included in Google/Baidu around the world.
 Some keywords rank differently in different regions. Not only in the world, but sometimes in different cities in the same country, they are different.
 For example: news, weather, oil prices, etc. very, very much.
 Some, even just for the purpose of A/B testing, deliberately give you different results.
● Mastering these ranking data is especially important for SEOer or foreign trade companies.
2.How to?
● Suppose you are very concerned about your domain name "shudepb.net" and search for the keyword "shudepb" in Google. The result is as follows: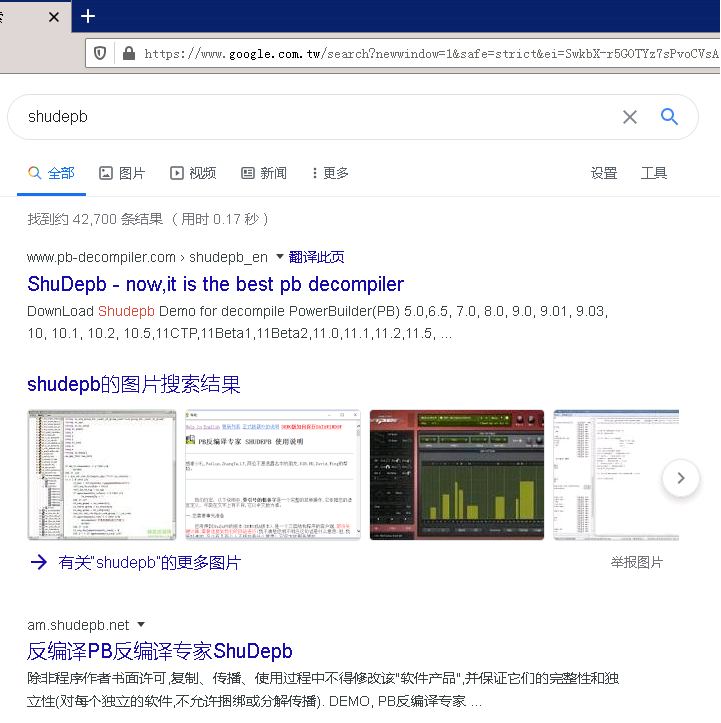 ● We directly help you GOOGLE all over the world, and the result is this: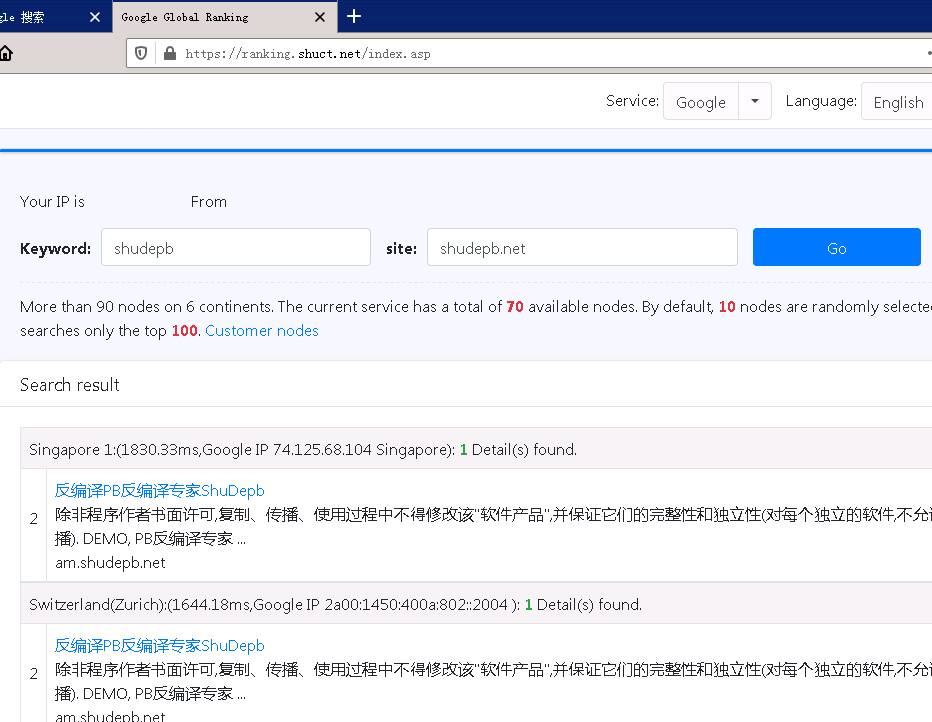 Note that you only need to enter "shudepb.net", no additional "www." is required, otherwise the subdomain "am.shudepb.net" will not help you find it out.
3.Tips:
● For a new website, if you only care about whether your website is included by Google:
 For example , if your website is pb-decompiler.com
 you can enter the keyword "site:pb-decompiler.com" and the domain name "pb-decompiler. com"
 the result is this: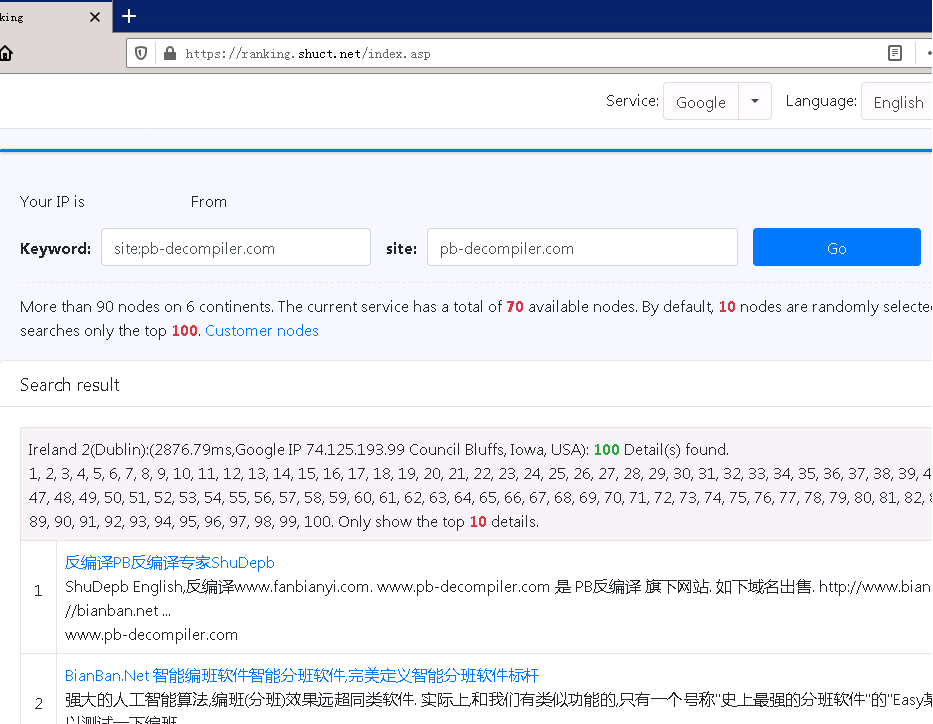 Congratulations, your domain name has been included.
4.Exception:
● Baidu and some other search engines (such as Sogou), for a certain purpose we speculate,
 will not show you specific websites, Baidu yourself, the result is this: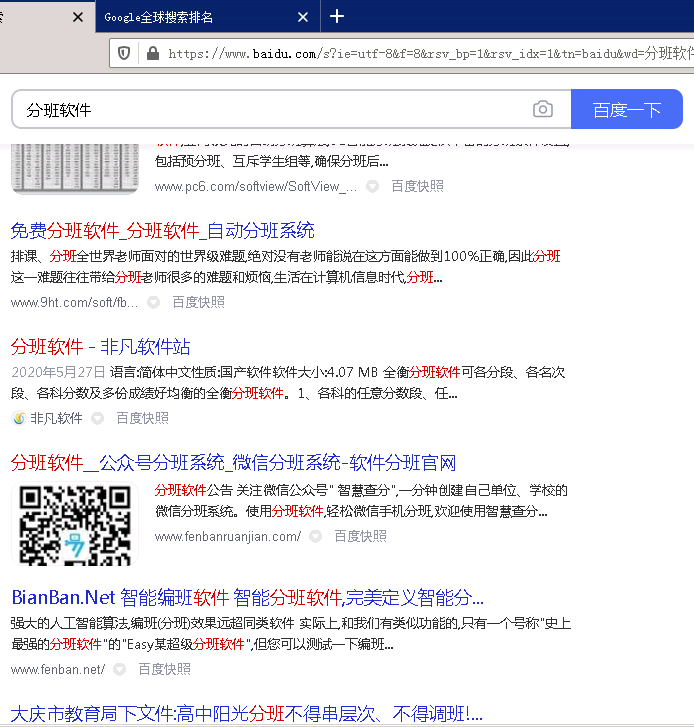 The specific links are still redirected in Baidu. If you want to get the real links, we have to check each one for you.
This cost is huge and it is not friendly to Baidu.
Therefore, if your domain name is unfortunately marked as "非凡软件" by Baidu, then you can only enter "非凡软件" in the domain name instead of the real domain name "crsky.com", so we can't find it. , And did not plan to find it for you.
The result we help you find is this: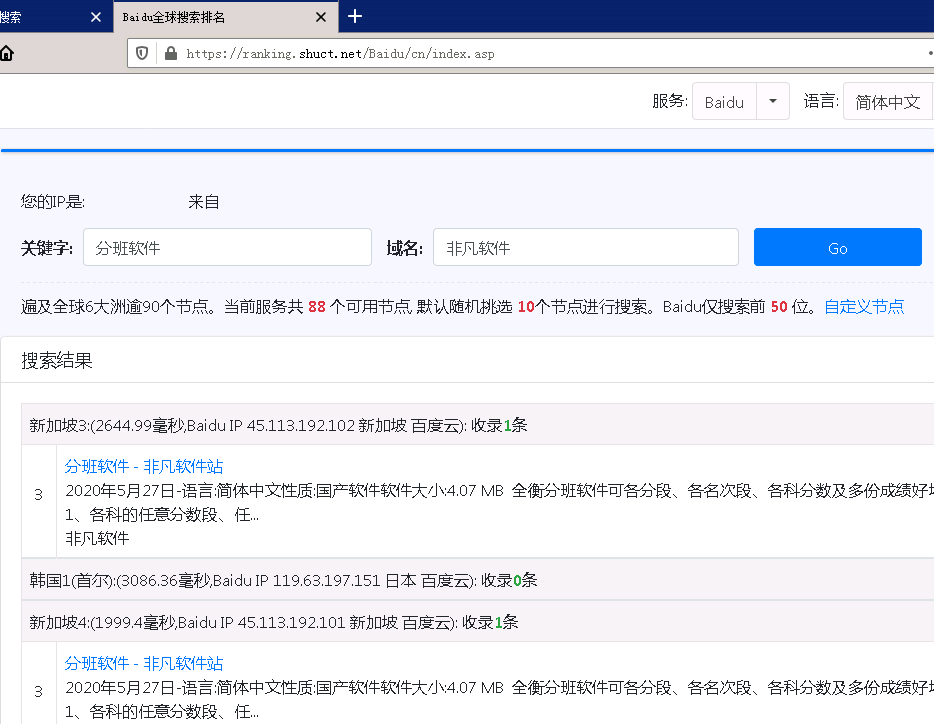 This page translate by Google.