This is a tool for SEOer or foreign trade companies.
1.Why?
● Through keyword ranking query, you can quickly get the ranking status of your own website keywords included in Google/Baidu around the world.
 Some keywords rank differently in different regions. Not only in the world, but sometimes in different cities in the same country, they are different.
 For example: news, weather, oil prices, etc. very, very much.
 Some, even just for the purpose of A/B testing, deliberately give you different results.
● Mastering these ranking data is especially important for SEOer or foreign trade companies.
2.How to?
● Suppose you are very concerned about your domain name "shudepb.net" and search for the keyword "shudepb" in Google. The result is as follows: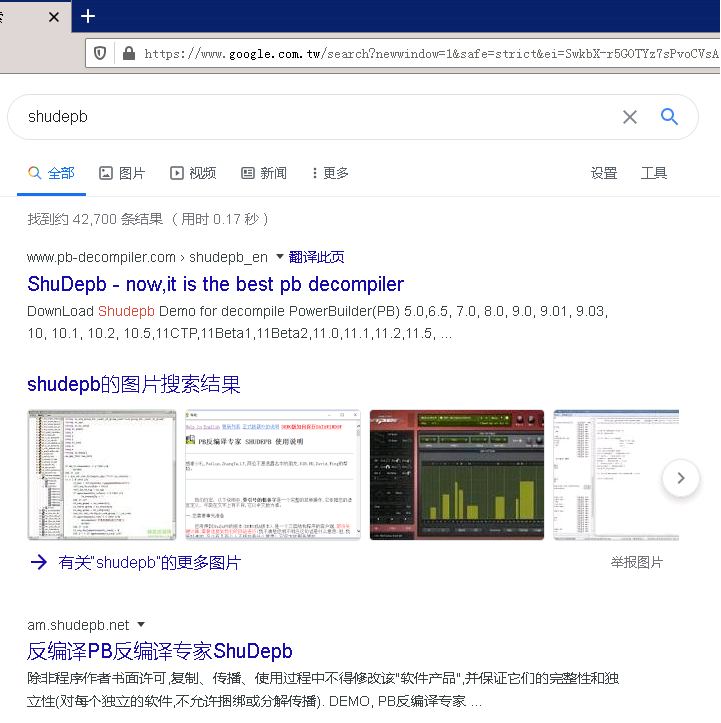 ● We directly help you GOOGLE all over the world, and the result is this: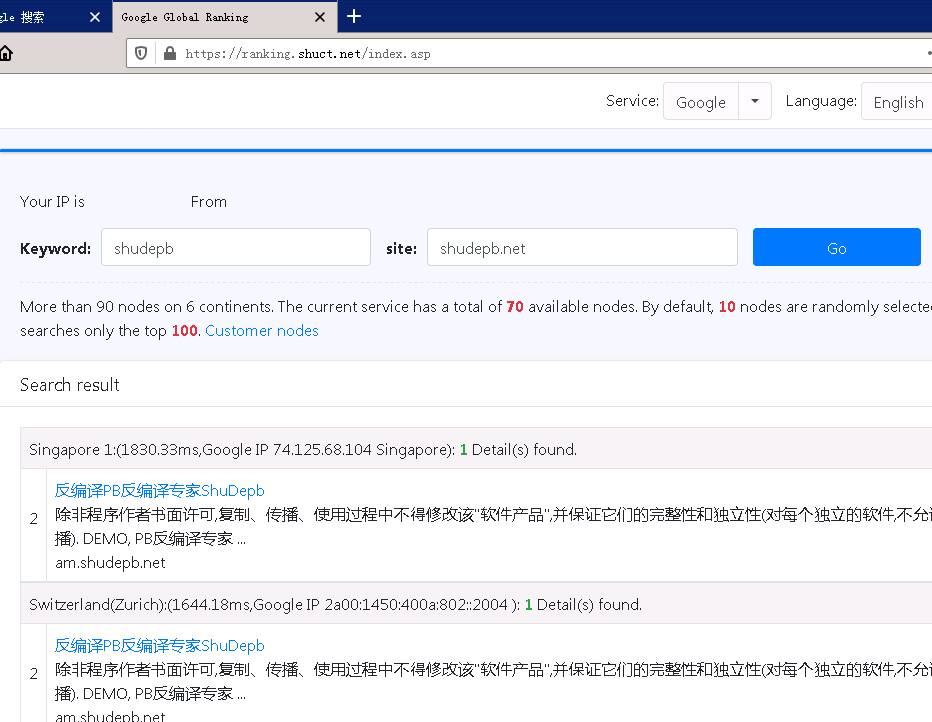 Note that you only need to enter "shudepb.net", no additional "www." is required, otherwise the subdomain "am.shudepb.net" will not help you find it out.
3.Tips:
● For a new website, if you only care about whether your website is included by Google:
 For example , if your website is pb-decompiler.com
 you can enter the keyword "site:pb-decompiler.com" and the domain name "pb-decompiler. com"
 the result is this: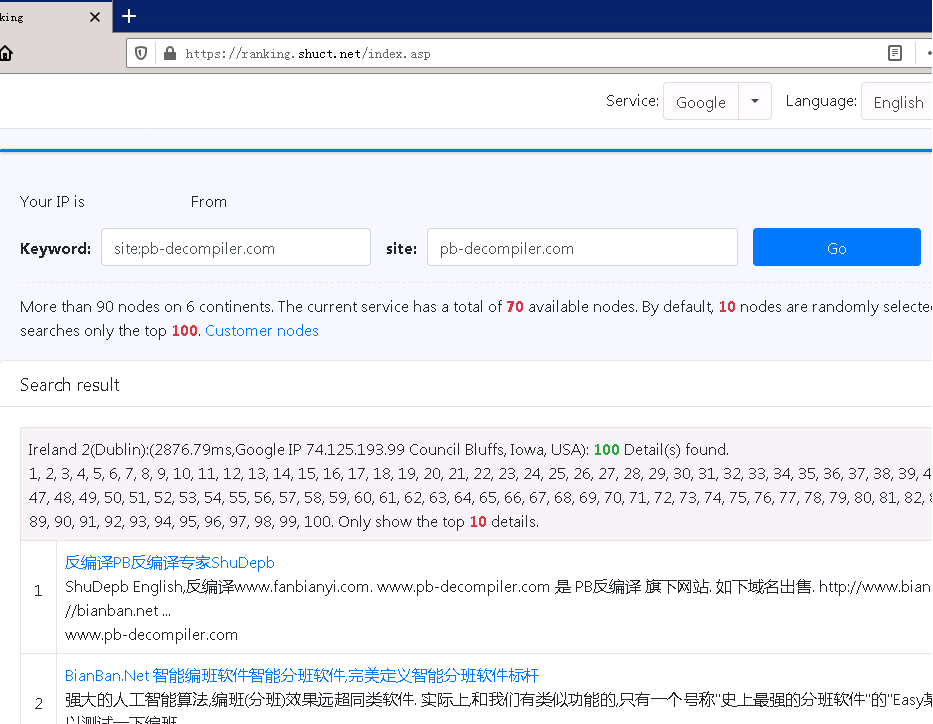 Congratulations, your domain name has been included.
This page translate by Google.